Executive Electrocardiogram Education offers a short course on the fundamentals of detecting cardiac arrhythmia. This course will cover a review of the basics of EKG diagnostics and the key diagnostic markers for different types of cardiac arrhythmias. This course is not just memorization of rhythm strips but rather gives you the tools to understand the anatomy, the physiology, and why the arrhythmias happen.
Who Our Arrhythmia Course Is For?
We designed our course for a wide range of medical students, medical providers, and current practitioners. Students from pre-med to nursing school can benefit from a better understanding of cardiac arrhythmias, either as an introduction or a refresher course. Doctors, nurses, physical therapists, and others who interact with patients in diagnostic and treatment roles need to be able to identify cardiac abnormalities and respond quickly to crucial diagnostic markers within the appropriate time frame.
We designed our courses to promote accessibility and flexibility so that students from many backgrounds and with many career goals can more easily take the course. We appreciate that medical students, nurses, doctors, and other professionals have busy schedules. Our Arrhythmia Interpretation course does not chain our students to a rigid class schedule.
Students, technicians, nurses, and doctors who are sitting for credentialing examinations in cardiology and EKG interpretation can use this course to gain additional knowledge and opportunities to practice. Often, learning the same concepts from multiple instructors in multiple formats helps students better grasp the material. If you are struggling to make sense of ECG tracings or identify cardiac arrhythmias in your other coursework, try our course with Dr. Siegal.
Medical Providers
Continuing education and professional development are crucial for nurses, interns, ER specialists, general practitioners, and more. Doctors who are just starting their residency need to consolidate and build upon what they learned in medical school. Nurses and doctors with decades of experience in specialties other than cardiology need to keep pace with modern developments and remind themselves how to treat cardiac conditions they do not encounter daily in clinical practice.
Emergency room nurses, nurses in critical care nursing, and hospice care nurses often encounter patients in cardiac distress or at risk for myocardial infarction, cardiac ischemia, and cardiac arrest. EMTs and other first responders can also benefit from the Arrhythmia interpretation course. The ability to interpret cardiac arrhythmias on the fly in the initial seconds or minutes after an event or accident can dramatically affect a patient's chance of survival.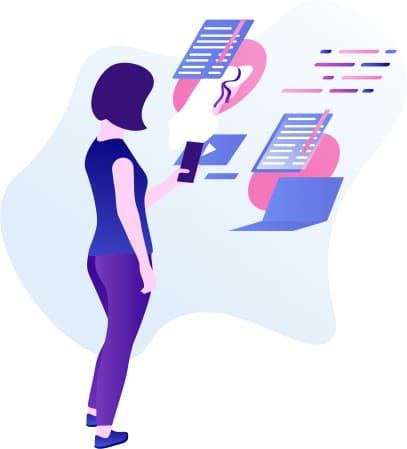 Enroll In Our Arrhythmia Course Today
This course is a must for anyone studying for Advanced Cardiac Life Support (ACLS). Sign up today.
Medical Students & Residents
Medical students and residents might have what they learned in medical school fresh in their minds, but they might not yet have the years of practical experience necessary to confidently put that knowledge into practice. Executive Electrocardiogram Education's arrhythmia interpretation course helps bridge the gap between knowledge and practice for professionals who are starting their careers.
Nurses & Nurse Practitioners
Nurses and nurse practitioners are often on the front lines in direct contact with patients. They need a solid grasp of EKG diagnostics and EKG interpretation to respond quickly to patients in cardiac distress and be alert for changes in patients' cardiac conditions.
Arrhythmia Course Format
Our arrhythmia interpretation course is perfect for those who need to interpret normal and abnormal rhythms but do not need to learn all of the ECG criteria or detailed ECG interpretation.  The videos are self-paced and can be re-watched as many times as required.
Online Video Learning
Our arrhythmia interpretation course is presented in an easy-to-use online video format. The videos are interactive, and the course is designed to provide a one-on-one feel. The videos also feature illustrations and plenty of examples.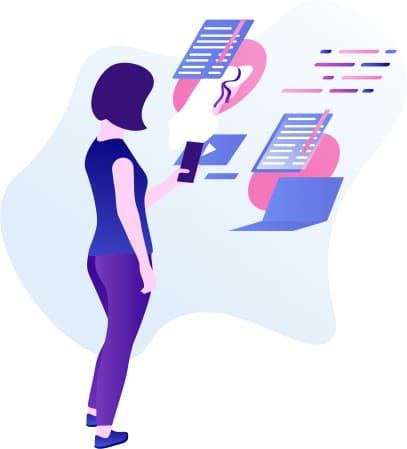 Enroll In Our Arrhythmia Course Today
This course is a must for anyone studying for Advanced Cardiac Life Support (ACLS). Sign up today.
Our Course Instructor
Dr. Siegal is a board-certified doctor of internal medicine, cardiology, echocardiology, and nuclear cardiology. He has decades of experience in diagnosing and treating heart problems using a wide range of diagnostic techniques, including EKG. Over the past twenty years, he has honed his teaching skills and kept up to date on the latest developments in cardiac medicine.
Dr. Siegal carries his passion for cardiology and teaching into the instructional videos for the Arrhythmia Interpretation course as well as all our other course offerings. He understands the life-or-death importance of diagnosing and treating arrhythmias quickly and correctly. He also understands the struggles that students learning EKG interpretation endure.
What Is Covered in This Course?
In the Arrhythmia Interpretation course, you will learn about normal cardiac rhythms, including the timing and cadence of the primary components in the EKG of a normal heartbeat. Students will learn about lead placement, the physiological basis of ECG, and how to correctly name rhythms.
Once you have studied the fundamentals, the course progresses to the most common arrhythmias, including:
Sinus rhythms and sinus blocks
Atrial rhythms including ectopic atrial rhythms, multifocal atrial tachycardia (MAT), atrial flutter, and atrial fibrillation
Junctional rhythms including supraventricular tachycardia (SVT)
Ventricular rhythms including premature ventricular complexes (PVC), ventricular tachycardia, and ventricular fibrillation
Atrioventricular (AV) nodal blocks, including first-, second-, and third-degree AV blocks
The basics of pacemaker rhythms
For each normal rhythm and abnormal rhythm, you will have the opportunity to see EKG tracings, including static and dynamic rhythm strips. The course includes a wealth of practice strips. In 2¼ hours of video, Dr. Siegal will show you the essential diagnostic features of each rhythm. There is no doubt that this course will sharpen your skills.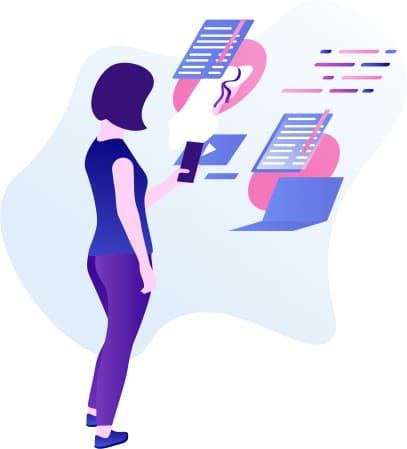 Enroll In Our Arrhythmia Course Today
This course is a must for anyone studying for Advanced Cardiac Life Support (ACLS). Sign up today.
Sign Up for Our Arrhythmia Interpretation Course Today
Are you a nurse, telemetry tech, EMT, or other medical professional looking to improve your patient care skill set? If so, our arrhythmia interpretation course is perfect for you. When you sign up for a monthly or yearly subscription, you will immediately get access to expert instruction, essential diagnostic practice, and core foundational knowledge in arrhythmia interpretation.
Want to try out one of our courses for free before you commit to a paid subscription? That's a great idea! Why not try out our ACLS Rhythms course to get a feel for our courses and Dr. Siegal's teaching style to ensure it's the right fit for you. You can also take a free EKG interpretation practice test we've put together by clicking here.
If you have any questions about our courses, are interested in an institutional subscription, or would like to speak with Dr. Siegal, don't hesitate to contact us here.