A routine, preoperative electrocardiogram (ECG) is obtained on many patients over a certain age based on hospital and surgicenter protocols. If it is abnormal, then the task of "cardiac clearance" falls on the cardiologist or primary provider. How does an abnormal ECG effect a patient's preoperative evaluation?
Preoperative Assessment Algorithm
The preoperative assessment algorithm looks at several main factors when assessing a patient for noncardiac surgery. These include the Urgency of surgery; prior cardiac disease; prior assessment for cardiac diseases; cardiac risk factors; exercise tolerance; and morbidity and mortality risks of the surgery itself. Putting these together gives the overall patient cardiovascular risk for that particular surgical procedure. Although the electrocardiogram may be part of this assessment, it plays a minor role, unless the patient is symptomatic, or the surgical procedure intermediate- or high-risk.
Routine Electrocardiogram Recommendations
A routine baseline ECG is not useful for asymptomatic patients undergoing low-risk surgical procedures. It may be considered for asymptomatic patients with known CHD undergoing intermediate- or high risk-procedures. Preoperative resting ECG is reasonable for patients with known coronary heart disease, significant arrhythmia, PAD, cerebrovascular disease, or other significant structural heart disease undergoing intermediate- or high-risk surgical procedures (4).
The Basis of Routine Electrocardiogram Recommendations
Several randomized trials suggest that coronary revascularization before major noncardiac surgery is not indicated if appropriate perioperative medical therapy is employed, even in patients with intermediate clinical risk (2). The incidental finding of an ECG abnormality on the preoperative ECG will rarely if ever lead to a decision to perform preoperative coronary revascularization (2), especially in an asymptomatic patient or undergoing a low-risk procedure.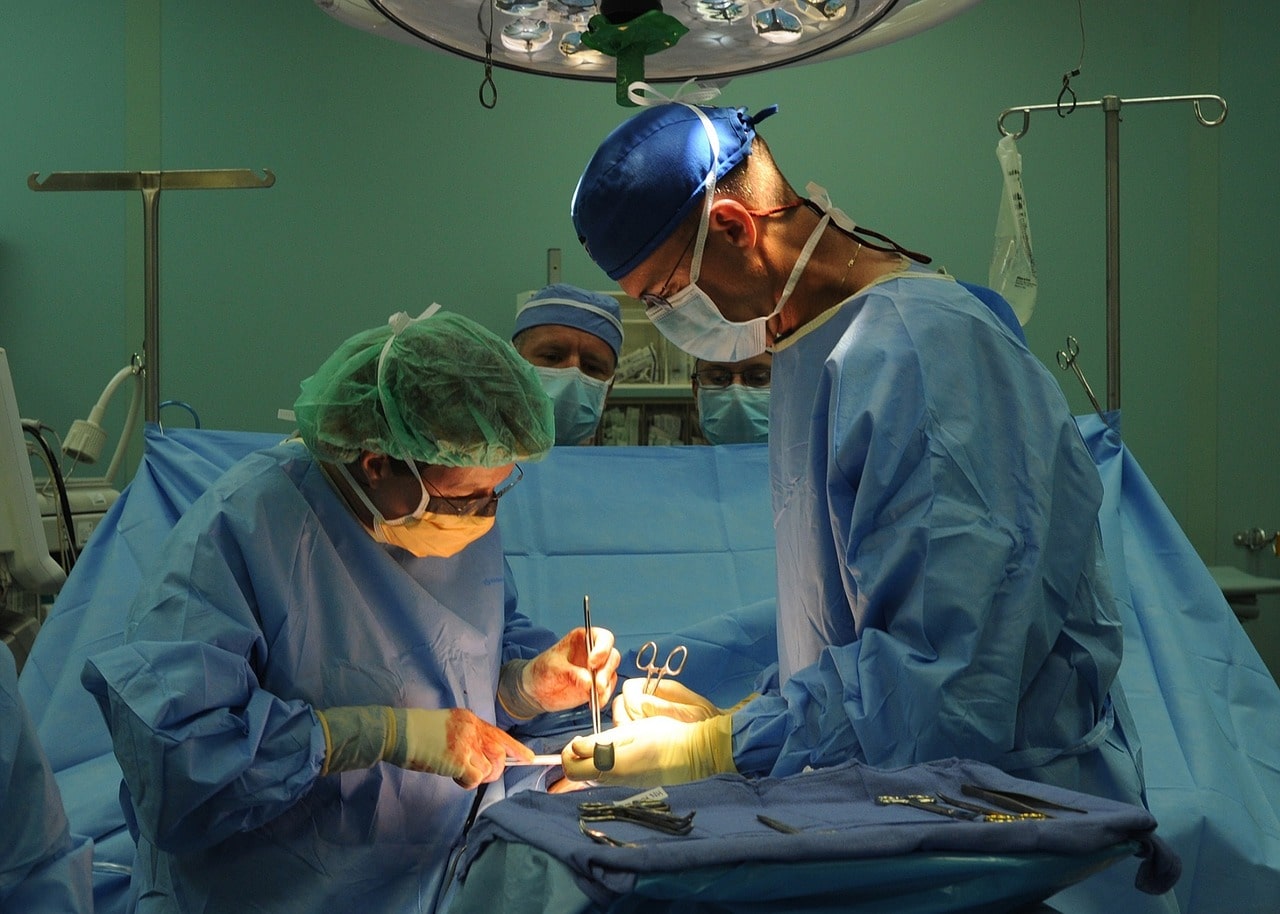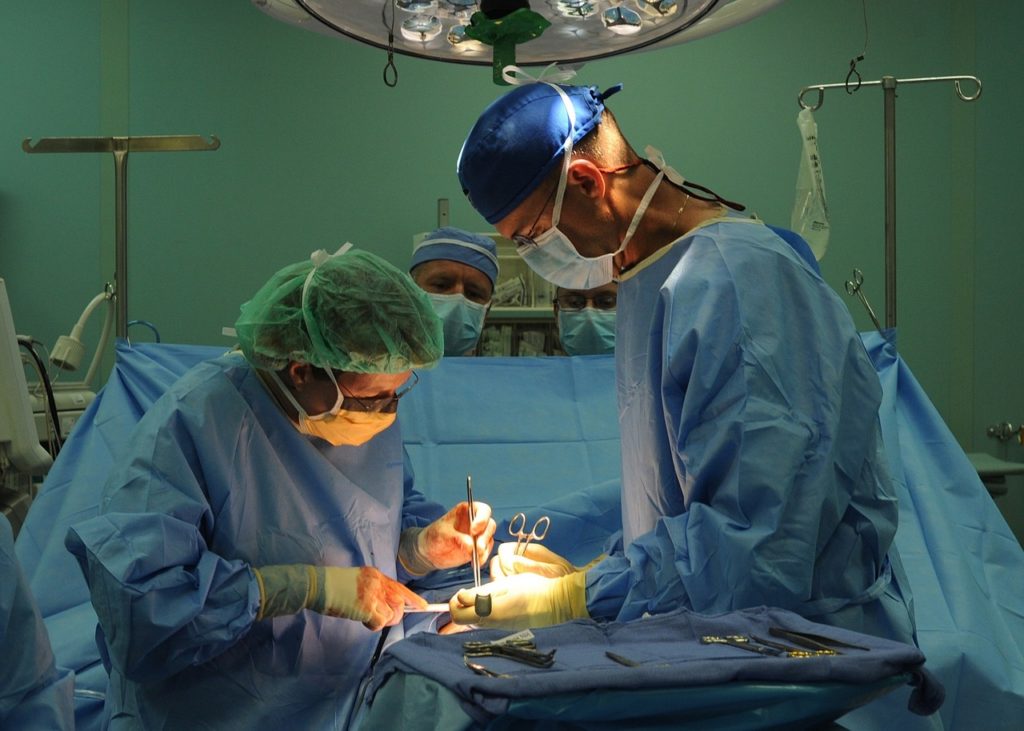 Preoperative Considerations and Assessment
The Urgency of the Surgery
Patients in need of an emergent surgery go to the operating room, despite the cardiovascular risks. Providers will deal with the cardiovascular outcomes after surgery as needed. Patients in need of an urgent surgery usually go to the operating room without preoperative cardiac testing as there is usually not the time to perform corrective cardiac procedures or place the patient on antiplatelet therapy prior to the surgery. Medical optimization prior to surgery, however, may be beneficial.
Prior Cardiac Disease
For patients with known prior cardiac disease undergoing elective noncardiac surgery, the patient's cardiovascular stability is now assessed. If the patient does not have any new symptoms, has a stable electrocardiogram and has good exercise capacity, then no further workup is usually necessary. If however, the patient has new symptoms, new electrocardiogram changes or poor exercise tolerance, then further evaluation may be required.
Prior Assessment for Cardiac Disease
Patients with a favorable evaluation for cardiac disease in the prior two years, and who do not have new cardiac symptoms or ECG changes are typically stable for surgery without further evaluation. A prior evaluation may include a cardiology consultation, a stress test or a cardiac catheterization.
Active or Unstable Cardiac Conditions
Active or recent myocardial infarction, unstable angina, acute heart failure, unstable cardiac arrhythmias, or symptomatic valvular heart disease are high-risk factors that should prompt cardiac evaluation and treatment before embarking on elective noncardiac surgery. The word "active" is the common sense term that raises a red flag.
Risk of the Surgery
Surgical risk is classified as high, intermediate and low. High-risk procedures suggest a >5% cardiovascular (CV) event rate at 30 days; intermediate risk surgical procedures suggest a 1-5% CV event rate at 30 days and; low-risk surgical procedures suggest <1% CV event rate at 30 days.
High-Risk Surgical Procedures
High-risk surgical procedures include aortic and major vascular surgery; peripheral vascular surgery.
Intermediate-Risk Surgical Procedures
Intermediate risk surgical procedures include: abdominal, carotid, peripheral arterial angioplasty, endovascular aneurysm repair, head and neck surgery, neurological/major orthopedic (spine and hip surgery), pulmonary, renal, or liver transplant; major urologic surgery.
Low-Risk Surgical Procedures
Low-risk surgical procedures include Breast, dental, endocrine, eye, gynecological, reconstructive, minor orthopedic (knee), minor urologic.
If the surgical risk is low then the patient can usually proceed to the operating room without further cardiac evaluation. Optimal medical therapy and lifestyle modification are individualized.
If the surgery is intermediate or high risk and the patient is asymptomatic and has an adequate functional capacity, then they can usually proceed to the surgery without further cardiac evaluation. Functional capacity is assessed by history. Adequate functional capacity is greater than 4 METs of activity (e.g. climb two flights of stairs or carry groceries in from the car to the house). Again, optimal medical therapy and lifestyle modification are individualized.
If the surgery is intermediate or high risk and the patient is asymptomatic but has a poor functional capacity (e.g. < or = 4 METs [can only walk short distances slowly or just around the house]) then further cardiac evaluation and treatment should be considered.
What To Do With A Patient With An Abnormal Preoperative ECG
Despite the recommendations that routine ECG on patients undergoing a low-risk surgery does not need to be done, hospitals and surgicenters obtain them on patients as part of their protocol. The results of the ECG, even if abnormal, seldom change the assessment of the patient's cardiac risk above the history, exercise tolerance even in patients with intermediate clinical risk factors.
In general, if the patient is undergoing a low-risk surgery and is asymptomatic, the patient may usually go to the OR without further cardiac testing or invasive treatment. If the surgery is intermediate- or high-risk, then the most important part of the evaluation is the history and exercise tolerance. Although an abnormal ECG may be a marker of poorer long-term prognosis overall, patients seldom need coronary revascularization to "get them through" their elective, noncardiac surgery.
References
(1) Poldermans D, et al. Guidelines for pre-operative cardiac risk assessment and perioperative cardiac management in non-cardiac surgery. The Task Force for Preoperative Cardiac Risk Assessment and Perioperative Cardiac Management in Non-cardiac Surgery of the European Society of Cardiology (ESC) and endorsed by the European Society of Anaesthesiology (ESA). European Heart Journal (2009) 30, 2769–2812. https://www.escardio.org/Guidelines/Clinical-Practice-Guidelines/ESC-ESA-Guidelines-on-non-cardiac-surgery-cardiovascular-assessment-and-managem
(2) Fleisher LA. The preoperative electrocardiogram: what is the role in 2007?. Ann Surg. 2007;246(2):171-2. https://www.ncbi.nlm.nih.gov/pmc/articles/PMC1933569/
(3) http://www.choosingwisely.org/clinician-lists/acc-ecg-pre-op-screening/ February 28, 2017
(4) Fleisher, LA, et al. 2014 ACC/AHA Guideline on Perioperative Cardiovascular Evaluation and Management of Patients Undergoing Noncardiac Surgery. Journal of the American College of Cardiology Dec 2014, 64 (22) e77. http://www.onlinejacc.org/content/64/22/e77.